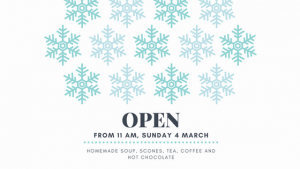 We were beaten by the snow, winds and icy conditions this week!
The good news is that we are open today, Sunday 4 March from 11 am.
Warm-up with soup and hot drinks!
If you're in the New Abbey area, call in for a warm bowl of homemade soup or a hot drink.
We'd love to hear your 'snow' stories!