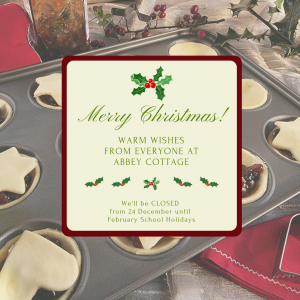 Wishing all our friends and customers a very Merry Christmas!
We've really enjoyed chatting to so many of you and serving our Festive Afternoon Teas and Christmas Lunches during December.
There are so few brave souls out and about in the dark January days that from Christmas we're taking a break for a few weeks. We'll be back in February and look forward to seeing everyone again in 2019.